The Ultimate Guide to Finding the Best White Sneakers and How to Wear Them
Just a little word of advice: they really go with everything.
The Asian trend of wearing white sneakers is here. If you have been outside recently, you have definitely noticed more and more white sneakers complementing a chic outfit. Sneakers have finally broken though the casual stigma they held for the last few decades.
White trainers have shown that they are fashionable and trendy on the runway, elite street style, worn by celebrities and now for the rest of us.
Thankfully, the white sneaker trend has quickly transformed into a staple in our everyday footwear closet but which brands should you shop for this year? Check out the following styles below.
P-600 Leather & Mesh Sneakers
Nike
nike.com
$100
The ideal white trainer for your entire street styling needs, as this breathable style features a striking caged silhouette. The aesthetic design will give you all-day comfort no matter what you are doing.
V-10 Leather Sneakers
Veja x Net Sustain
net-a-porter.com
Looking for a sleek white sneaker that is made from sustainable materials such as vegetable-tanned leather and wild rubber from the Amazonian rain forest? Once you try them on, you will understand why this is Meghan Markle's favorite sneaker.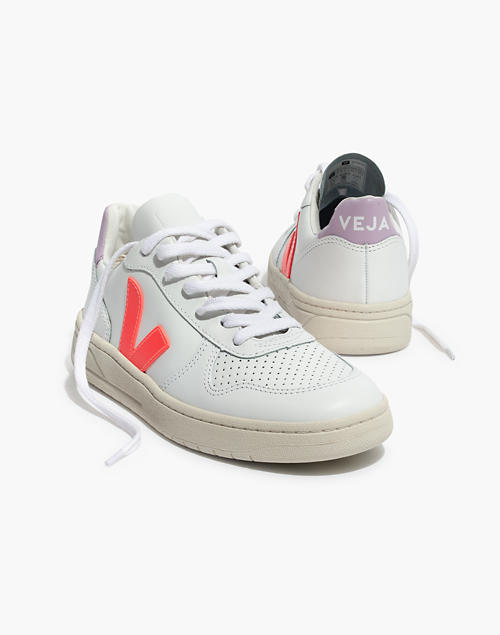 The Trainer
Everlane
$98
Designed to be worn every single day and made to last. Slip these white trainers on for a sustainable option that will complete any ensemble. Can be worn with pants, skirts and dresses for a trendy style.
Clean 90 Leather Sneakers
Axel Arigato
$255
You can't go wrong with this minimalist design with extra cushioning in the sole for additional comfort that your feet will love.
Be Inspired
Gigi Hadid shows us how to wear sneakers for day-to-day errands such as running out to grab some groceries or leaving the gym. White sneakers elevate your look whether you are wearing sweats or leggings and a long leather jacket.
Air Force 1 Jester Sneaker
Nike
$130
Nike has given the basic white tennis shoe a sophisticated upgrade to the original Nike Air Force. The vintage, retro style will update your look instantly.
Ivy Low Lace Sneaker
Frye
$198
Your favorite classic white sneaker that looks fantastic with jeans or dresses. The low retro style of this trainer makes it the ideal choice for a laid-back choice for everyday wear.
Sidewalk Low Top Sneaker
Madewell
$88
The first sneaker that will actually fit like a glove whether you are walking or running down the street. Inspired from the 90's skate gear but with Cloudlift insoles for a super-cushioning support.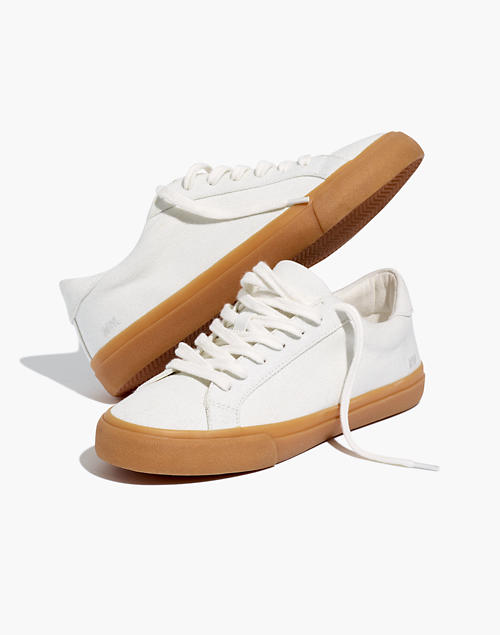 Be Inspired
Try wearing your white high-tops with a pair of tailored pants for an updated style that will take the stuffiness out of your everyday office look.